By: Tery Smith
About the Author
Trey Smith is the founder and CEO of 8cell, Inc, the company behind the software Buildbox, and also a game development studio with more than 65 million downloads.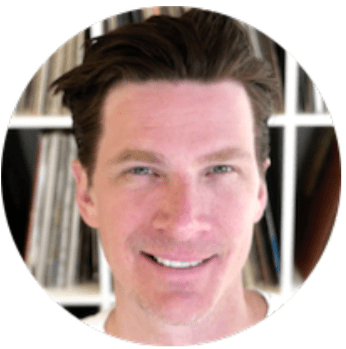 Originally growing up in Macon, GA, Trey moved to California, and eventually to
Silicon Valley, to pursue a game business career. After partnering with Buildbox CTO, Nik Rudenko, the pair had early success in the app store with hit games like Kolo's Journey, Jump Pack and Monster Magic.
Trey then launched Game Academy® to help other game developers finalize and launch their games into the app store. After serving more than seven thousand customers in 100+ countries, the team at 8cell, Inc moved to create the first truly drag-and-drop game builder, called Buildbox.
Using Buildbox, Trey and Nik have expanded their game business with 8 games that have broken the Top 50 of the app store, 6 games signed with top tier hyper-casual publisher Ketchapp, and multiple #1 hit hyper-casual games like The Line Zen and Endless Sky.
INTRODUCTION
Hi, and welcome to my first book on building, creating, and crushing hyper-casual games in the app store.
My name is Trey Smith, and I've been building these games since, well, really, the beginning. How I got started was a total accident, but it's actually a great lesson to kick this book off.
Here's the story:
So back in 2014 we were finishing up our drag-and-drop game development software, Buildbox. I started working on a jumping game preset for the software that was similar to Doodle Jump. By accident, I made this preset landscape, instead of portrait mode. In other words, you hold your phone sideways to play it.

Well, this preset ended up turning into Phases (iOS/Android), the first game I ever made completely by myself, and accidentally one of the first hyper-casual games ever created.
How does that happen by accident?
The Accidental Hit Game
When I was working on Phases, a game called The Line was at the top of the app store. You can see the similarities. I actually used a lot more inspiration as you'll learn in this book (games like Electronic Super Joy and Thomas Was Alone), but The Line is where it all started.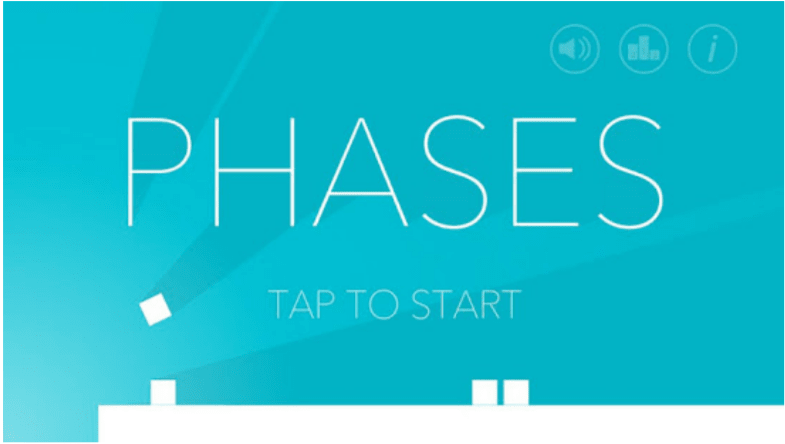 When Phases was finished, I decided to launch it on my own! I made the game INSANELY hard and I just knew that Apple was going to feature it. I mean, let's be honest, how the hell could they not feature it. It was amazing. Possibly going to be the best game they had ever seen.
Of course, you probably know what happened next.
They didn't feature it. They didn't message me. They didn't… well.. care.
As you can guess, the game totally bombed.
So I did what any self respecting grown man does. I immediately crawled into the bed, pulled the sheets over my head, and cried for days, like a huge, hairy, man-baby.
Nope, just kidding.
I actually sat down at my computer and thought: "OK, why is this simple game called The Line number one in the app store, and I can't even get a pocketful of downloads? What are they doing that I am not?"
Then it hit me.
How about I email them and ask them?
See, if I have any super power in the world, it's this: I will email ANYONE. Seriously, anyone:
That was me attempting to email Steve Jobs. He didn't reply, most people don't, but sometimes - like the case of The Line - they do.

So back to the story.
I'm seeing The Line at the top of the store and decide to email the publishers (some guys who called themselves Ketchup or something… who knows, I had never heard of them at the time) to see if they would release my game.
I figured heck, if they released their own games with success, then maybe they will release mine as well.
They didn't respond.
I didn't like that.
So, I had decided to once again to come up with yet another backup plan, when low and behold an email came through.
My god, it was this ketchup company. Oh, they are called Ketchapp.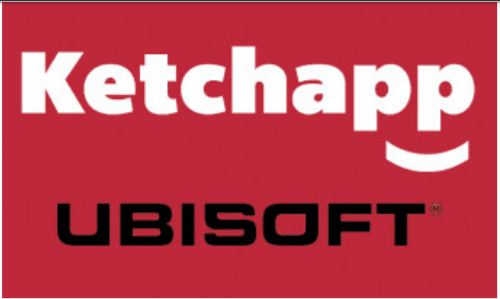 Cute, I like it.
Wow, they're interested in talking, let's see what they say.
The Publishing Deal
At the time I believe Ketchapp had done just one publishing deal. Maybe two, but I was definitely one of the first people reaching out.
They were definitely interested, but said the game was WAY too hard. See, the final version of Phases is hard. It's like real hard, and people actually speed run the game now, but the first version I made was insane.
I had this brilliant idea with the first version of Phases to make it extremely hard. Like, I was literally going for the hardest game ever made. (Seriously, the first name of the game was literally, "The hardest game ever made").
Don't do that. Seems like a good angle, but it's not… it's a bad call.
Ketchapp luckily had this foresight, even though I did not at the time, and asked me if I could make an easier version.
I, very reluctantly, said OK.
I thought it was a terrible mistake, but figured what the hell. Maybe we could get some downloads out of this after all.
I made a still hard-as-hell-but-now-actually-playable version and Ketchapp liked it. They did comment it was still probably too hard, but decided to give it a go.
It worked out well.
The game broke the Top 25 and built a bit of a cult following. It was one of the first hyper-casual games to really take off, and also sparked a long relationship with Ketchapp (we've signed more contracts with them than any other developer at the time of this writing).
Also, most importantly, it brought us into a new era. We had already had a little success in the app store (about 15 million downloads), but it was a true struggle. A constant fight.
The New World
After this, things got easier and growing the business to 65 million downloads and beyond became possible because of the shift to hypercasual.
As you'll see, this story will be important for two big reasons: First, because it was the obvious shift into hyper-casual, and second, because it was our first publishing deal.
We'll discuss this in detail, but with the hyper-casual movement also came the mobile game publishing movement, which was a very big industry change that is still growing strong today.
As you'll learn, this is the secret reason (well, probably not so secret now) that hyper-casual is dominating the app store. It's primarily a handful of publishers who are constantly pushing the games to the top.
It's a pretty interesting ride, and I'll tell you all about it during the next few chapters.
The Book Layout
As you can see, this book is going to be a little different. I'm writing it very conversationally in hopes that it's not boring while at the same time slamming you with a ton of content.
I'll be going over everything I've learned the past 4 years making hit hypercasual games (and getting them signed to the biggest publishers). I'm also going to show you how to go about it as an indie, and explain every option available to you with my personal recommendations in today's market.
We'll do this by breaking this book down into 4 primary sections:
The Idea
The Build
The Game
The Launch
You'll also see a bonus section at the end for advanced hyper-casual training.
Let's get started.
Trey Smith
Got hooked? Buy this book now at Buildbox store